Tinto Vertical Tasting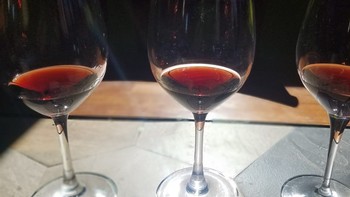 Join us on Wednesday, April 11th at 6:00pm for an after-hours event featuring a vertical tasting of our port-style wine, Tinto! This is the first in a series of vertical tastings we'll be hosting in our new barrel room. This tasting will feature several different vintages of our Tinto paired along with a variety of deserts to bring out even more of the rich flavor Tinto has to offer. During the evening, you'll have the opportunity to hear how the Tinto is produced and get a sneak peek into future vintages. The cost is $18 per person / $15 Wine Club Members (wine club members, log-in through your account prior to check-out to receive your discount).
Space is limited so reserve your seat today!