Meet The Wisdom Oak Winery Team
Ownership Team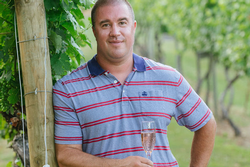 Jason Lavallee - Winemaker / Vineyard Manager / Owner
Jason grew up on Cape Cod then moved to Philadelphia after receiving an athletic scholarship to Drexel University. Jason was immediately hired at a local financial firm where he continued his career for over 9 years. While there, he met Laura after her office location was moved a few doors down from his own. The couple started to learn about wine as an excuse to keep seeing each other and the rest is history! Jason left the financial firm in 2010 to help start a nationwide media company, eLocal.com, which he left in late 2017 to focus on the winery full time. Jason is responsible for all aspects of the vineyard, winemaking and operations at Wisdom Oak Winery. Jason is also on the board of the Monticelo Wine Trail as Treasurer.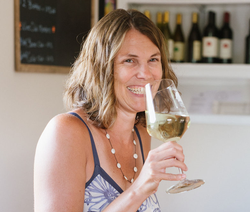 Laura Lavallee - Tasting Room Manager / Wine Club Manager/ Owner
Laura grew up in northern Maryland's farm country. After attending college in North Carolina, she moved to Philadelphia to start her career in the financial services industry. While working at various firms, she became involved in a spinoff firm which eventually sold and left her looking for something new. She landed a job in corporate accounts at the same financial firm as Jason shortly thereafter. The two worked together for an entire year before saying anything to each other, but eventually found common ground with food and wine. Laura is currently responsible for all aspects of the tasting room, compliance, human resources and events at Wisdom Oak Winery.
Tasting Room & Vineyard Teams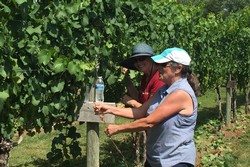 Elaine Lavallee - Hospitality / Mom
Elaine was an educator on Cape Cod for 36 years before retiring to dedicate more time to her church. After a decade of pleading for her to move closer to Jason & Laura, she finally made the move in 2016. Now that winery operations were heating up, she wanted to do her part to make sure it was a success.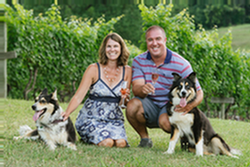 Shelby & Bailey - Vineyard Dogs and Wildlife Control
There are usually a few dogs roaming the property at any given time. They are all rescues and adorable in their own way. During the week you might see Shelby who is a shepherd/collie mix chasing deer. Bailey who was adopted from the SPCA and is a husky/shepherd/chow mix zipping through the vines.
Romulus Pascall - Farm Manager & Vineyard Team
"Pascall" has been on the property for over a decade managing all of the farm equipment, road and vineyard. He lives on site with his dog Franc who has become a social media personality of sorts. Everyone who has been to the winery knows Franc.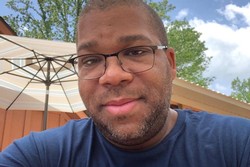 Jay Smith - Tasting Room
Jay has been with Wisdom Oak since 2017. He famously started as a customer who loved the Meritage and joked that he should work with us because he was here so much. The rest is history as he has been a staple in the tasting room on Saturdays and is a big part of the family now.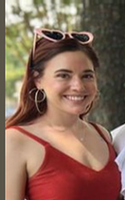 Avery Mitchem - Tasting Room
Avery came to us in 2022 from a neighboring winery and has spent that last few years working in various areas of the wine industry. Avery currently works in the front of the house taking care of our members and guests. She loves tattoos and rainy days!