Sparkling Brunch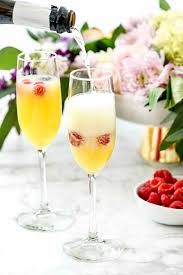 We invite you to join us on Sunday, October 11th from 11am -2pm for our Sparkling Brunch. Reservations include all food and wine for the afternoon and are $60 per person. To ensure safety, all seating will be spaced appropriately. If you will be attending with other members with whom you would like to sit with to enjoy the event, please let us know so we can seat you together. Seating will be limited due to COVID spacing requirements.
Menu
Mini muffins and biscuits with baby Jam and butter
~
Quiche tart with spinach, mushroom, leek, & smoked gouda. Butter croissant on the side
~
Potato cake served with sliced grilled steak, a fried egg in a light bearnaise sauce served with a side of fruit
~
Vegetarian option
Potato cake with grilled portobello mushroom cap and a fried egg topped with Bruschetta served with a side of fruit.